The Thursday Night Spirit Group is a community of people who value love, healing, and light in their lives. Their purpose is to channel spirits that can teach them how they can integrate more of these values into their lives, and spread them wherever they go. Most members are in their middle age, and find great comfort in this community. Along with meeting on Thursday nights, they often have group socializations on the weekend and stay in very close contact throughout the week.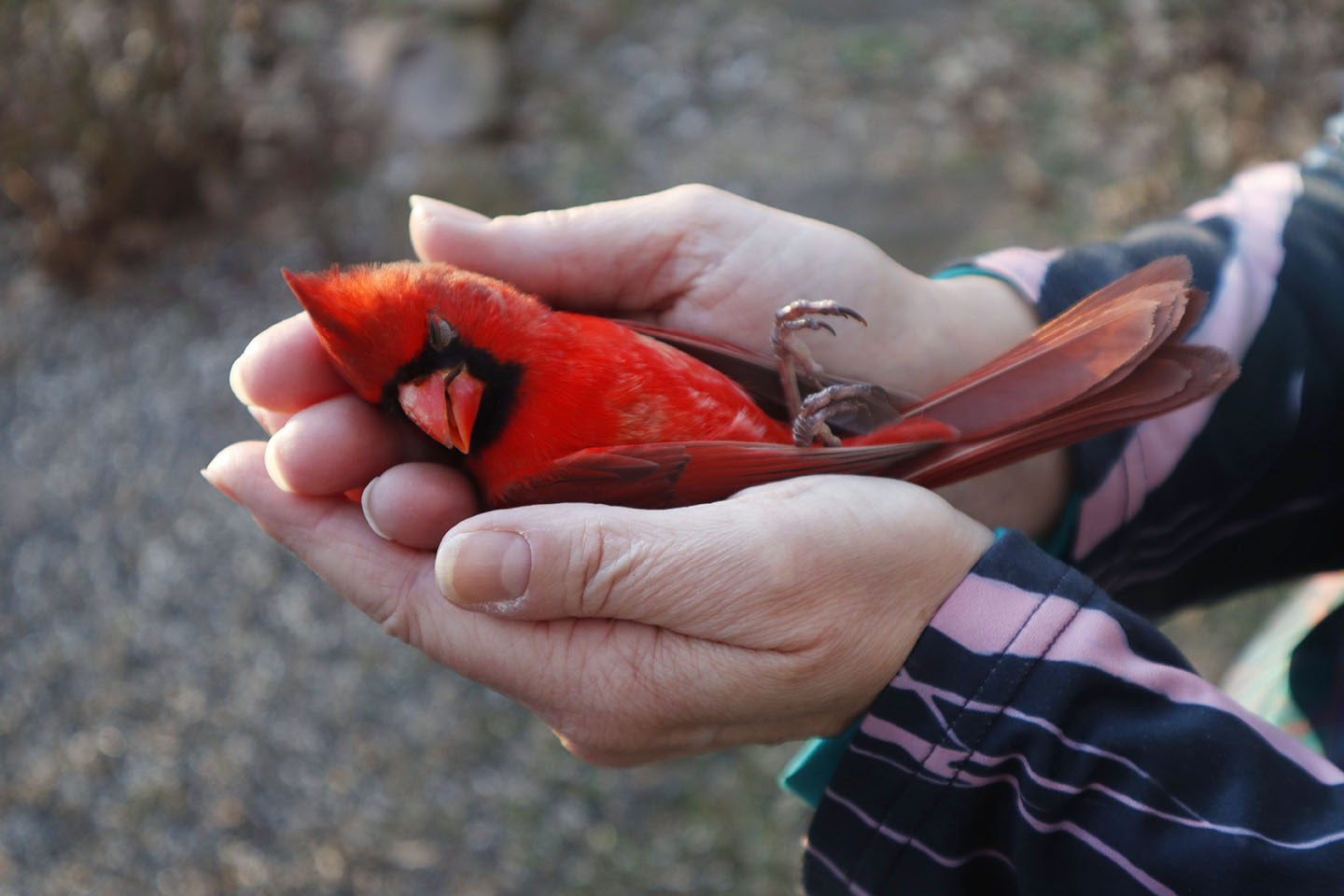 Katie Hurt, one of the leaders of the group, holds an unconscious cardinal that crashed into her living room window on February 22, 2020.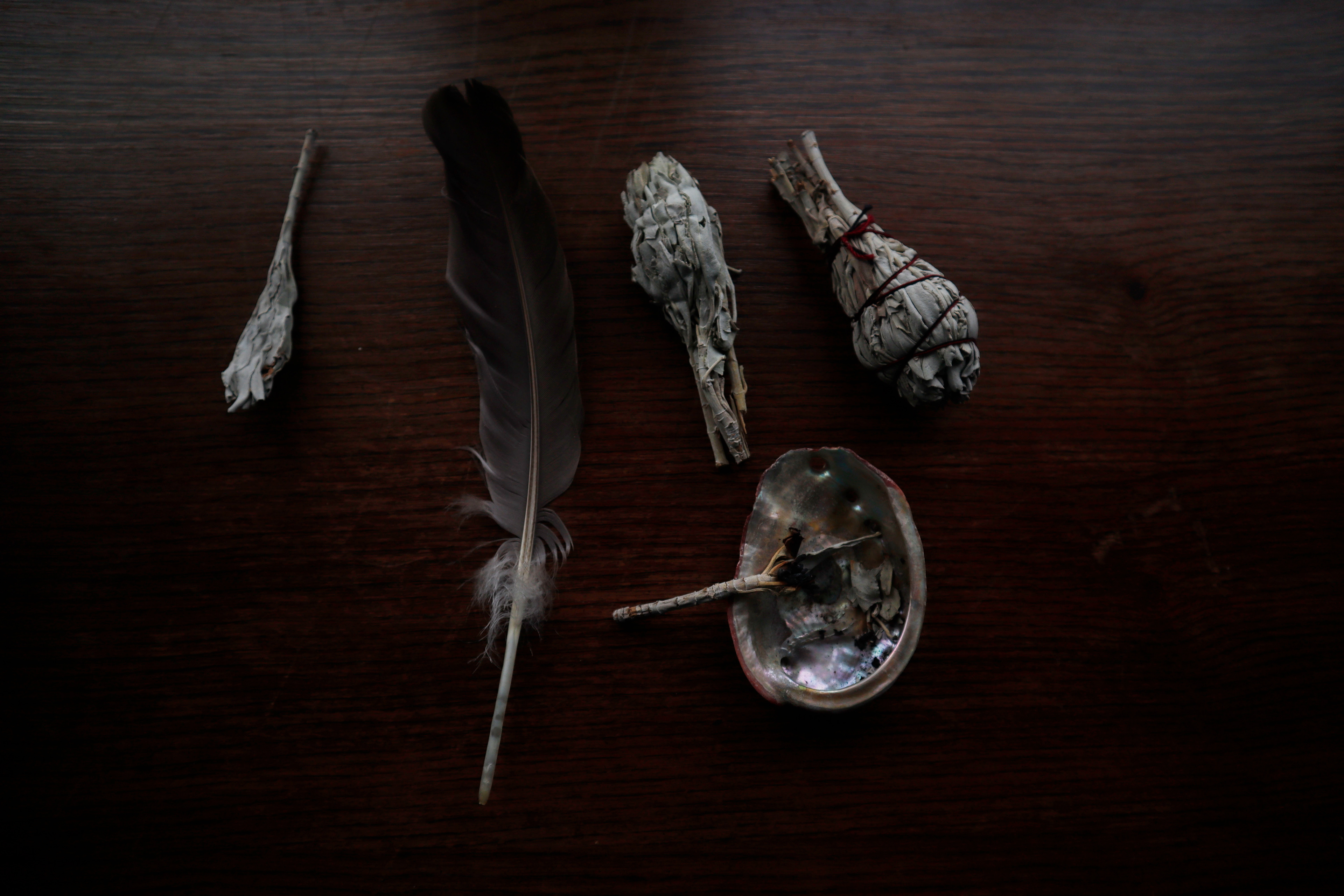 Some of Carolyn Cornett's spiritual items lay out on her dresser on February 9, 2020, including three sage bundles, a feather she found in her front yard, and a burnt sage stem resting on an oyster shell.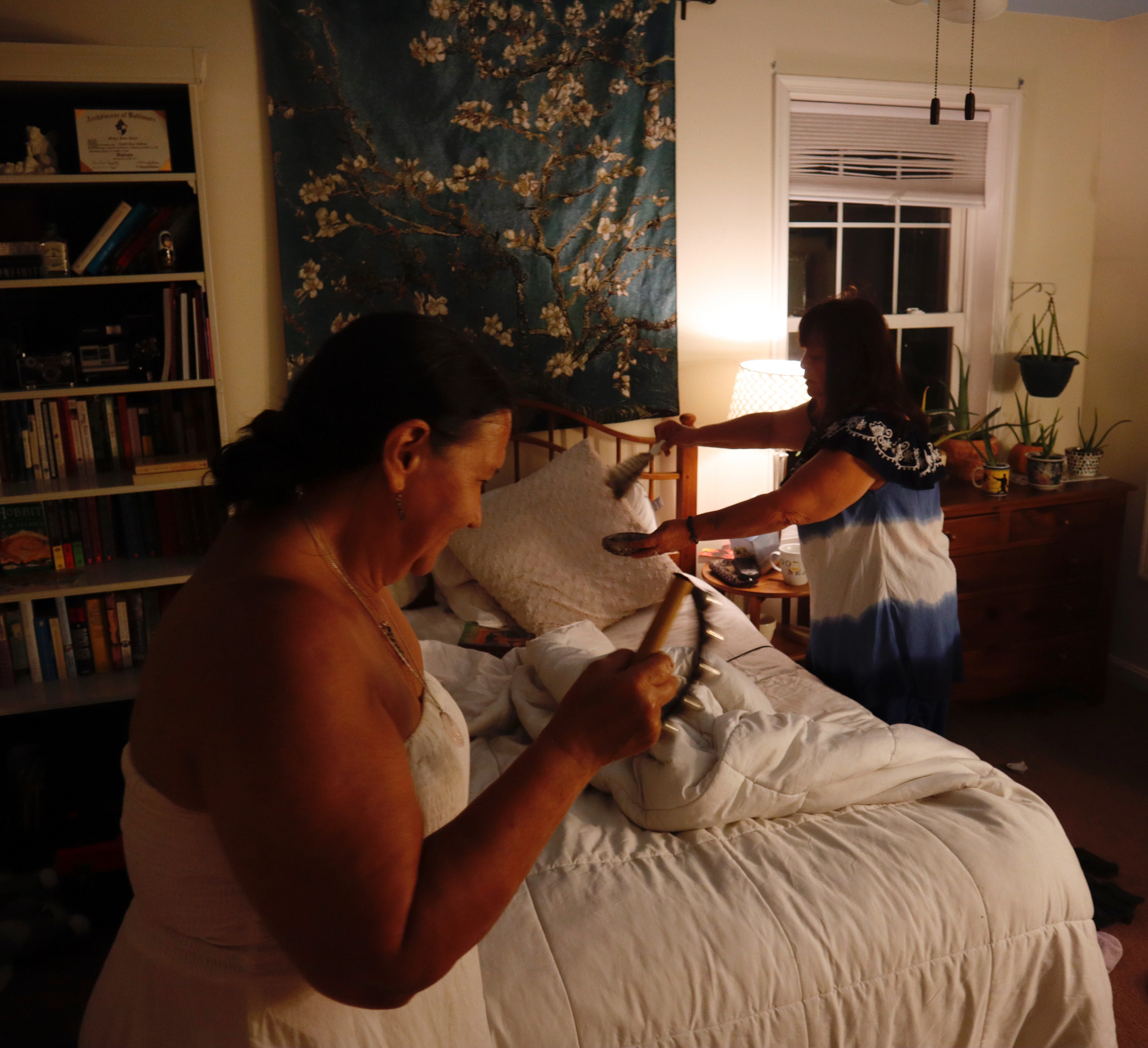 Donna Young and Tina Eger smudge their friend's home to clear the energy of a recent ex-boyfriend on July 11, 2020. 

Tom and Katie Hurt, the leaders of the group, send healing energy to the cardinal, which has regained consciousness but is still heavily shaken on February 22, 2020.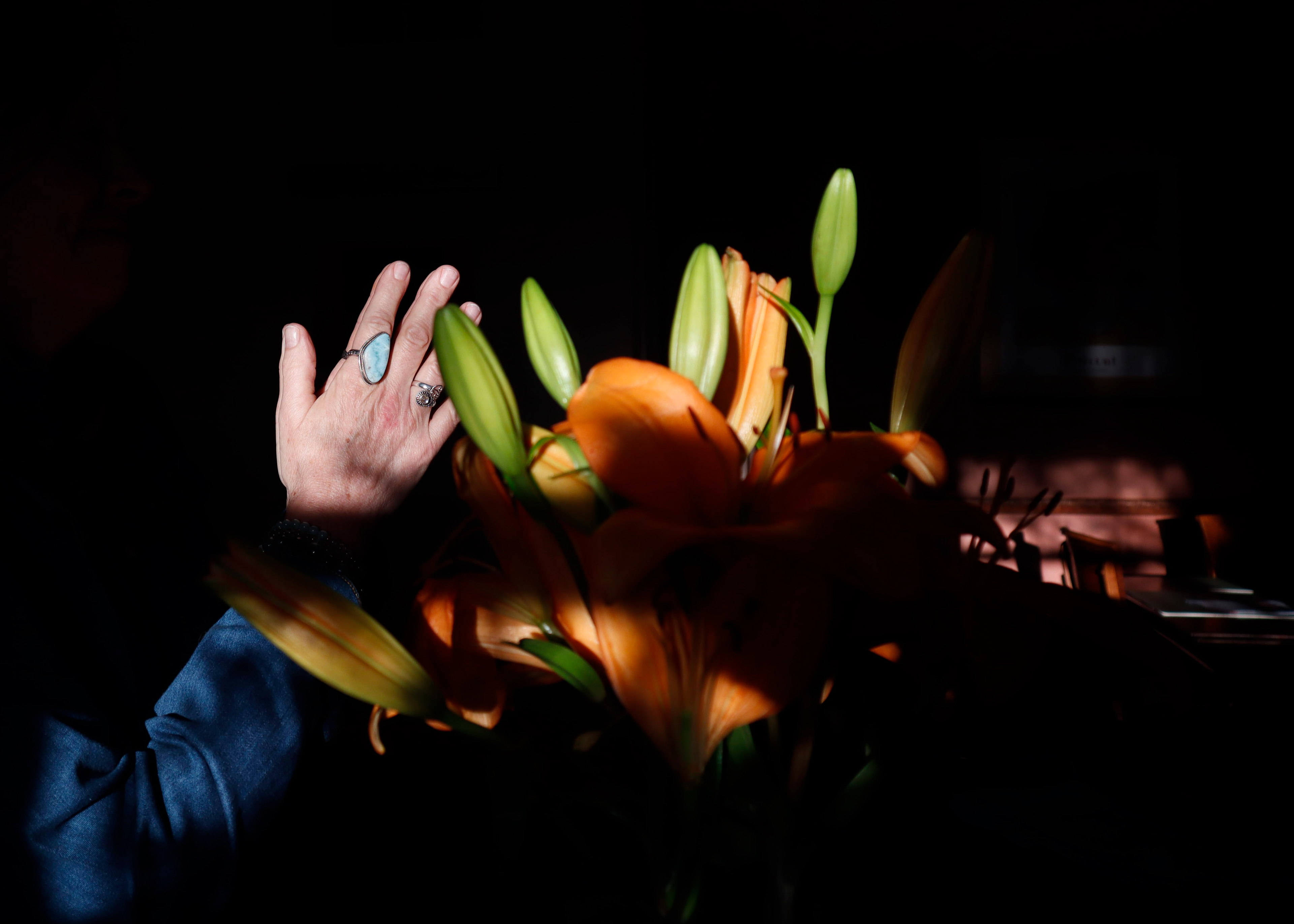 Carolyn Cornett folds her hands in prayer in her kitchen, displaying one of the many pieces of jewelry she wears to enhance her healing capabilities on March 1, 2020.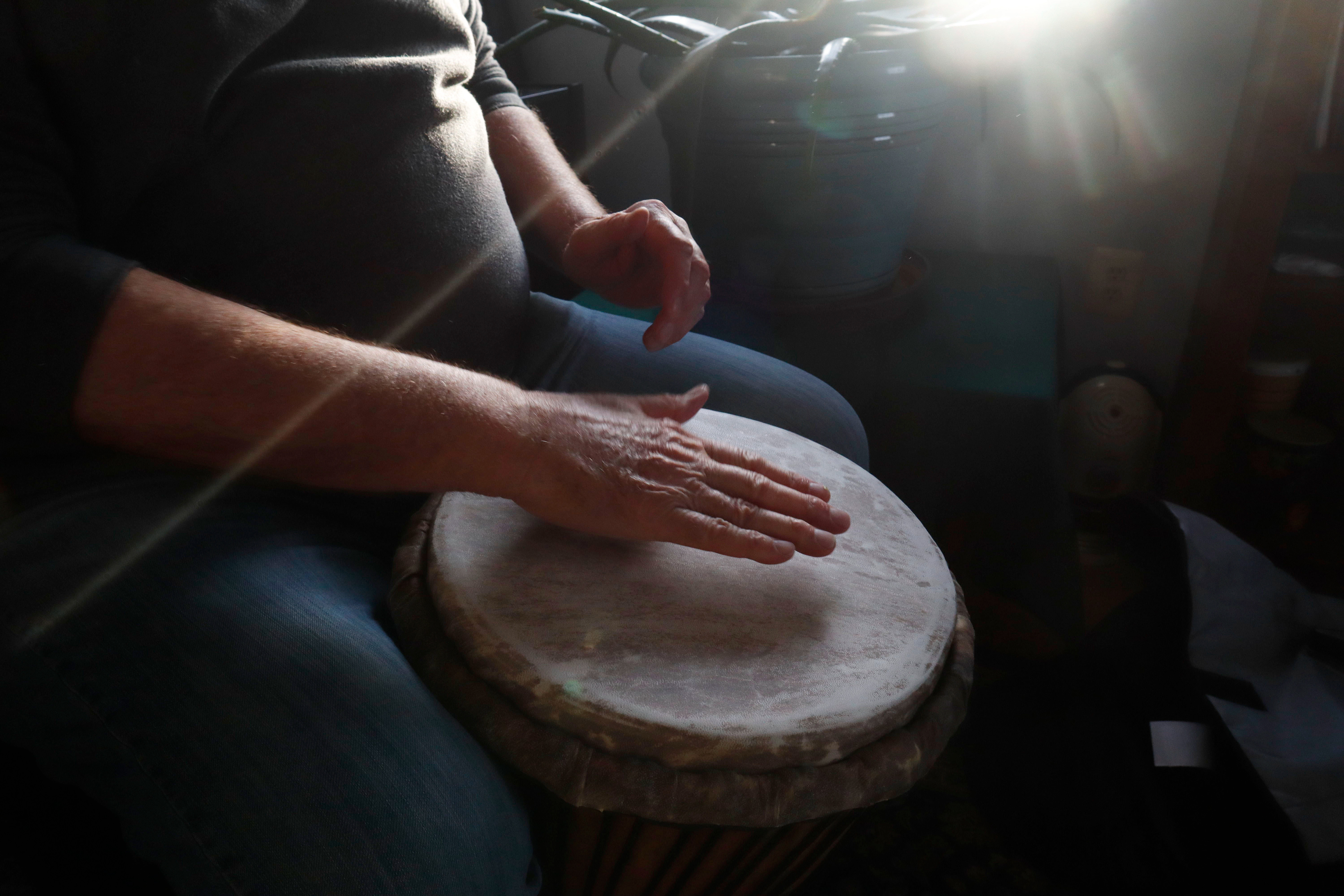 Bill Sanda tests out his newly reskinned African drum on February 15, 2020 before bringing it back to his home in Bethesda to use for his own spiritual practice.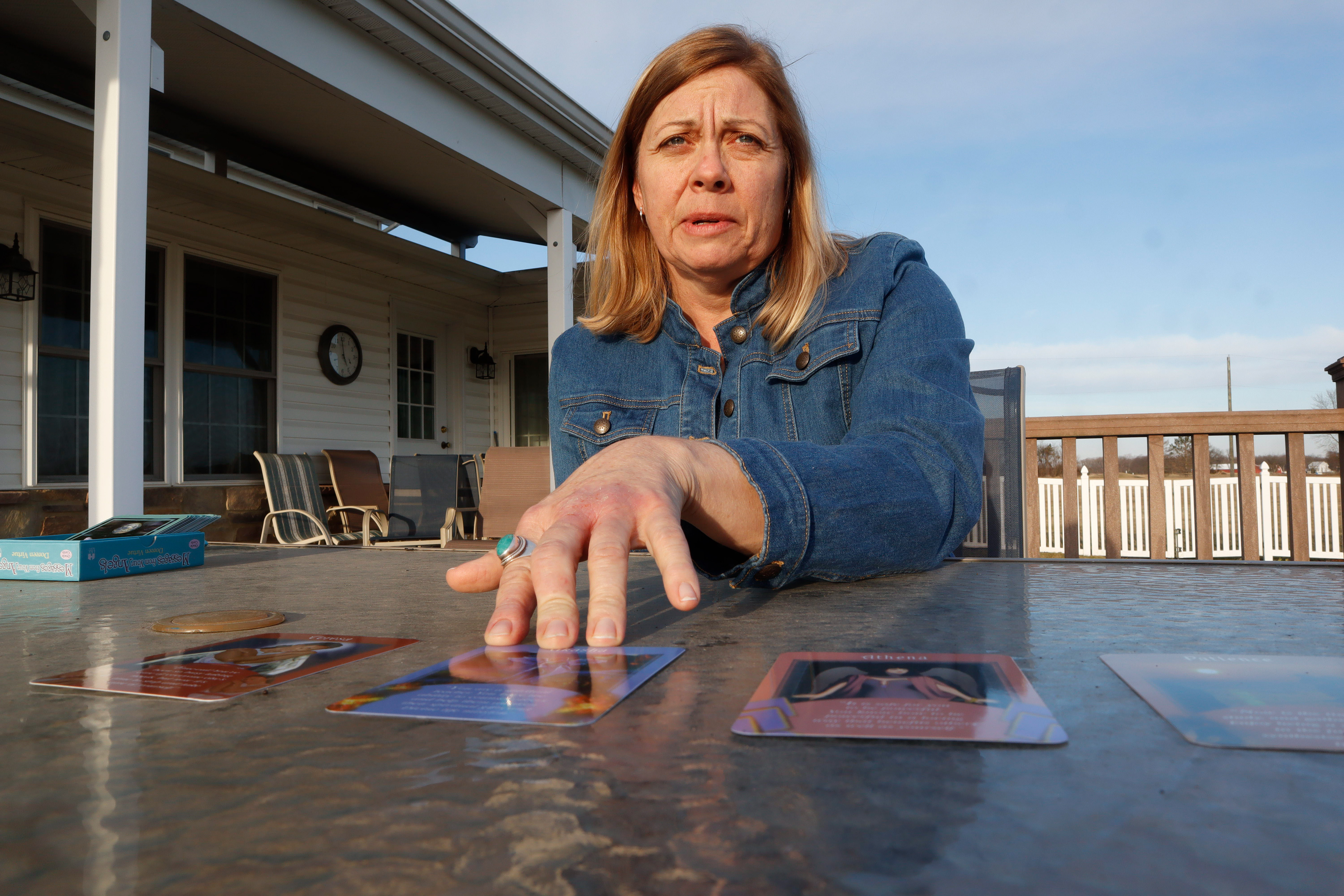 Carolyn Cornett explains each card from her angel oracle card deck as she draws them in a private reading on her back porch on March 1, 2020. This was her second time reading oracle cards.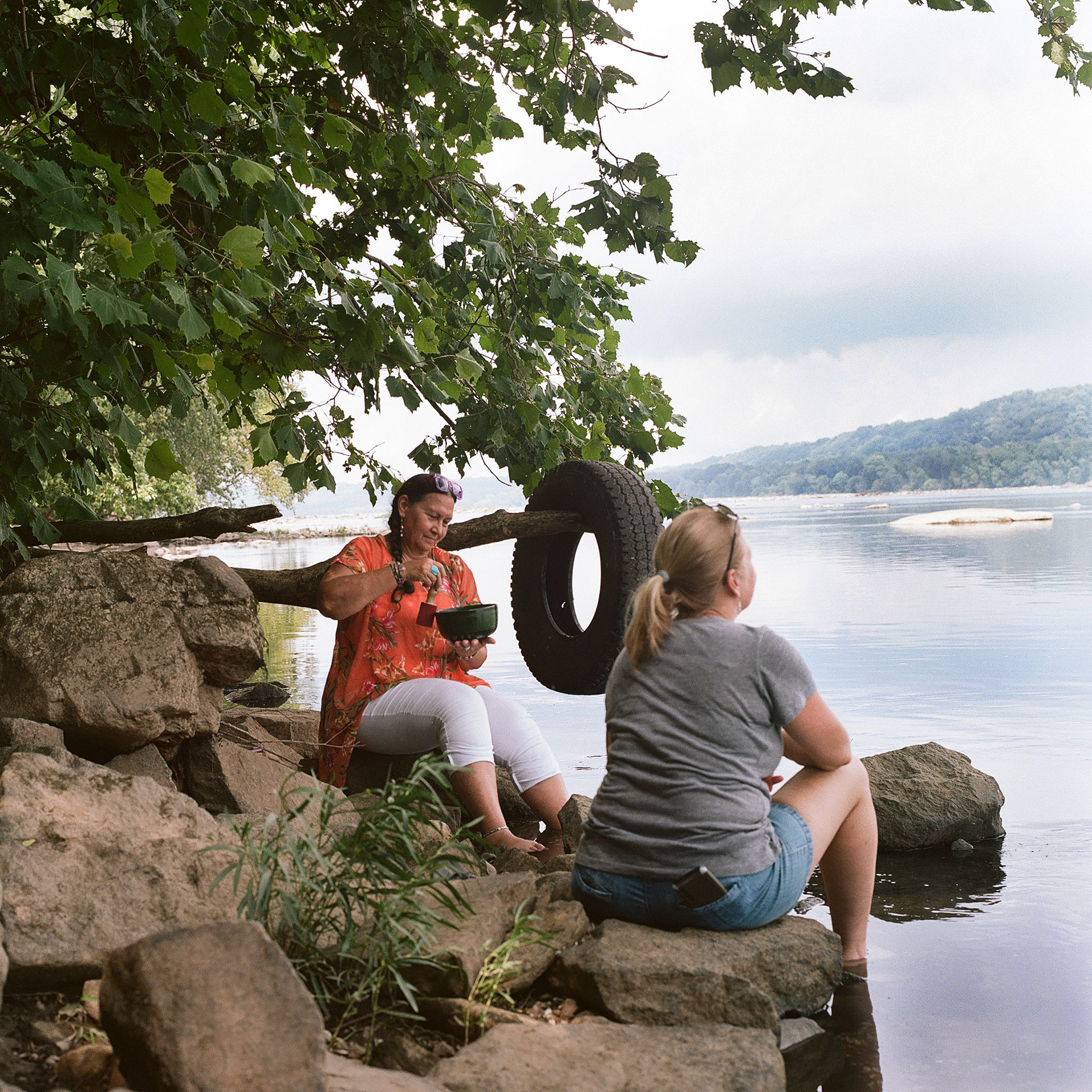 Donna Young plays her new sound bowl on the banks of the Susquehanna River on August 12, 2020.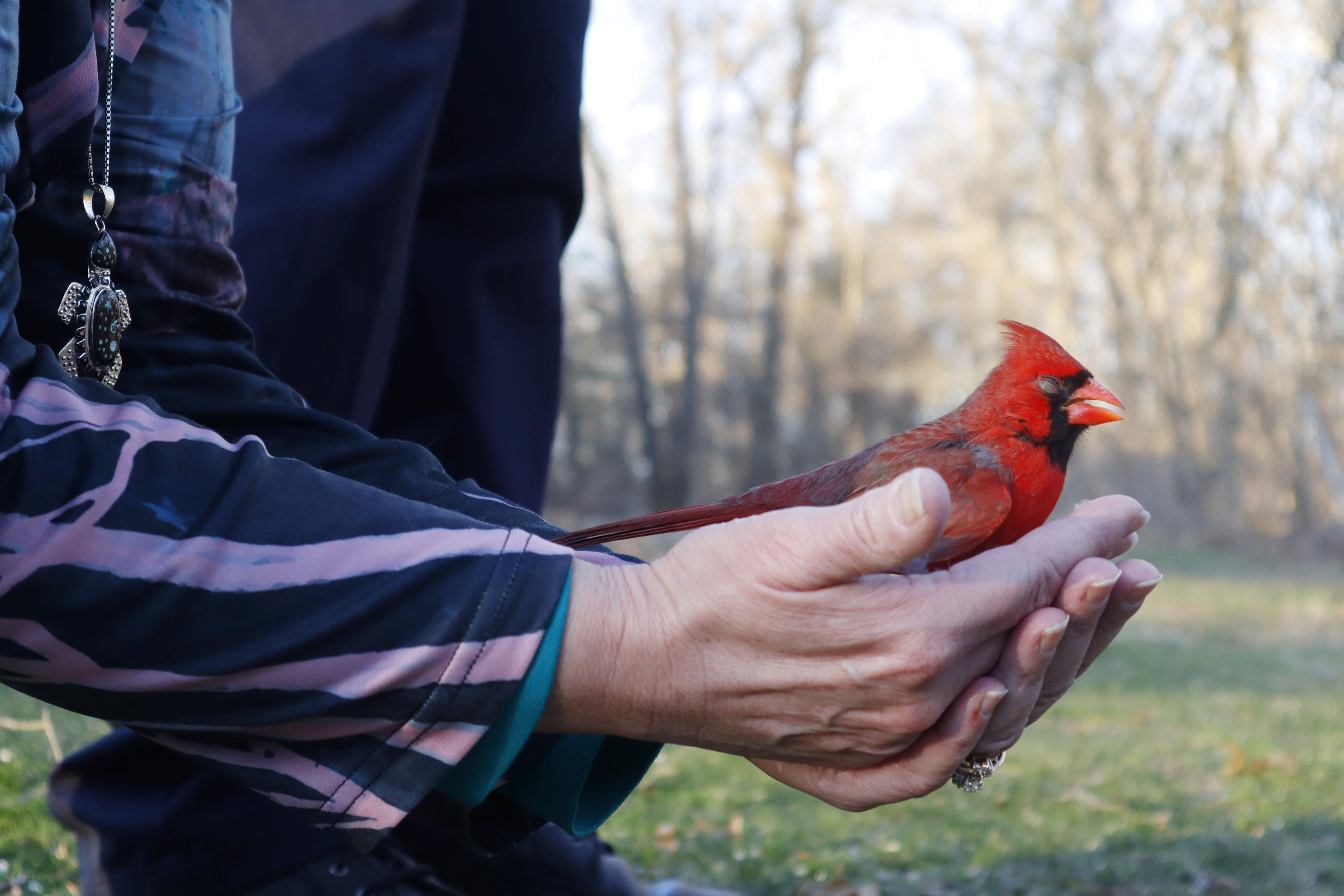 Katie Hurt holds the cardinal and prepares to set it down in the grass now that it is conscious again on February 22, 2020. Within the next two hours, the cardinal had taken off back into the woods.